Under the Hat/Under the Umbrella
Stiamo sostenendo la Campagna Together Under the Umbrella (insieme sotto l'ombrello) è un'iniziativa di EFNA che cerca di incoraggiare e coinvolgere il maggior numero di persone possibili.
La campagna mira a sensibilizzare l'opinione pubblica sui disturbi cerebrali, il loro impatto e prevalenza unendosi sotto un simbolo comune – l'ombrello.
22 luglio è la Giornata Mondiale del cervello. Noi, insieme con EFNA e le sue altre associazioni aderenti, vi chiediamo di partecipare tutti insieme alla campagna sotto l'ombrello.
Giornata Mondiale del cervello è un giorno in grado di attrarre una grande quantità di copertura dei media e l'attenzione dei social media. Quindi, partecipando a questa campagna il 22 luglio dovrebbe contribuire ad aumentare la consapevolezza dei disturbi cerebrali in generale, della nostra malattia (cefalee) e le far conoscere le nostre singole organizzazioni.
Per partecipare è unicamente necessario un ombrello e uno smartphone. Necessitiamo di una foto dei volontari, soci, simpatizzanti etc. dell'Associazione Cefalea Ticino, l'importante è che sia scattata sotto l'ombrello, poi dovranno essere condivise sui social media usando il hashtag #UnderTheUmbrella.
Postando la foto si dovrebbe anche menzionare nel testo la nostra malattia.
In questo modo, non solo si potrà sostenere la campagna in maniera più capillare possibile, ma si sosterrà anche la sensibilizzazione dei disturbi cefalalgici.
Ecco un esempio di testo: Per #WorldBrainDay #nonsiamosoli #UnderTheHat #headache, #UnderTheUmbrella #BrainDisorder!
Inserite nelle vostre agente per il 22 luglio 2016un "reminder" per scattare e condividere le foto con il hashtag #UnderTheUmbrella.
Maggiori informazioni si trovano nel link: Together Under the Umbrella
GRAZIE A TUTTI I SOSTENITORI!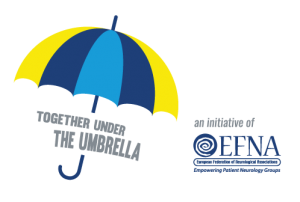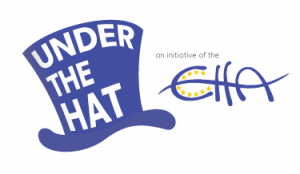 ‪#‎
WorldBrainDay‬
;
#‎
underTheUmbrella‬
‪#‎
UnderTheHat‬
‪#‎
headache‬
‪#‎
migraine‬
‪#‎
emicrania‬
‪ #‎
cefalea‬
‪#‎
nonsiamosoli‬
‪
‪#‎
associazionecefaleaticino‬